Placing an advertisement on a billboard in a high traffic area will surely bring results. Measuring it however, can be a tough job. For each marketing campaign, measuring performance is crucial. Measuring the efficiency of a advertisement depends on 2 things:
Clickthrough Rate (CTR) and 
Return on Investment (ROI). 
CTR
For a billboard, Clickthrough Rate refers to the percentage of the desired action from impressions. Unless eye and camera tracking technology improves, it is not possible to monitor the clickthrough rate for a billboard.
ROI
However, monitoring the return on marketing investment or ROI from a billboard is very much possible - If you know your traffic sources. But, to ensure the tracking and measuring ROI of a billboard you have to turn it into an internet marketing campaign involving call to action using internet technology.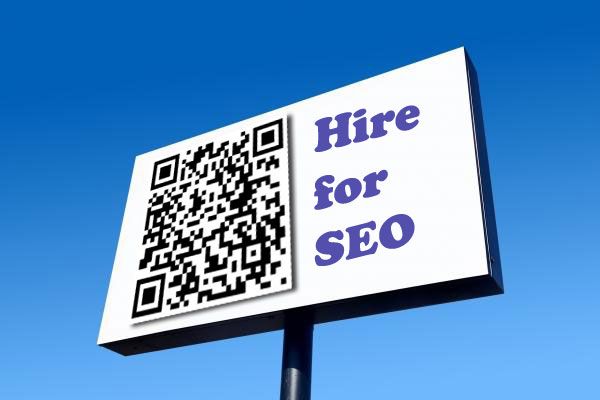 If you invest in Billboard Advertising, then you can take some initiatives to make your display more interactive while effectively measuring it's ROI. viz.
Using a Landing Page URL
A website on your billboard is good for marketing and branding but does not allow you to properly measure ROI from multiple campaigns that direct on your domain. The best way to measure ROI, is referring to an alternate URL, one that does not disturb your expected web traffic. For the URL, you can:
Create a new isolated/orphan landing page on your site (make sure it is blocked from search engines and not used in other web marketing campaigns)
Purchase a new domain and refer the billboard visitors to that site (you can also make it redirect to the landing page on your site or just use URL masking or use frames/iframes)
Use the existing landing page with parameters built by Google URL Builder (it allows you to see custom reports in web analytics from ad variations reports)
Use an easy to read bit.ly shortened link. bit.ly specifically delivers analytics that you can use to measure traffic from your advertisement. Other URL Shortener Services that supply analytics will work just as well.
The URL visits can be easily tracked with Google Analytics or any other Web Analytics application. This gives the campaign transparency and allows for high ROI visibility. The URL you refer on the billboard should be easily readable. Long URLs won't typically generate action. Often, most conversions happen after the fact, so it is wise to help the readers remember your URL.
Using QR Codes
QR Codes have been around for long time, but the use of these 2-dimensional codes for Interactive Marketing is a new trend. It helps you to download information or generate a specific action on your mobile phone using widely available bar-code scanners. For the iPhone (Semacode), Android Phones (QuickMark), Blackberry (ScanLife), Symbian Phones or Nokia (UpCode) are among several competing apps that can read QR Codes from any printed media or digital screen. QR Codes are now being used for Internet Marketing, Mobile Marketing, and even Word of Mouth Marketing. With QR Codes, any camera-enabled smartphone users can:
Be referred to a specific URL
Get a phone number, allowing them to can call instantly
Download business cards to save on their phone and make calls at a later time
Get an email address and/or enable them to send emails from phone instantly
Be referred to a geographical location on Google Maps and help them to come to your place of business
Can be sent an event invitation, which can be saved in phone's calendar
Be shown a text message (This can also be a coupon)
Get an SMS template to send queries to your business cellphone number
Gain access to your sponsored WiFi Network, etc.
The interaction with QR Codes are increasing day by day and steadily becoming the bridge between the real and virtual worlds. Determine the type of interaction that will deliver the best visibility of your ROI. There are many sites that allows you to generate QR codes (e.g. Zxing Projects QR Generator). A major service currently in use is the Google Chart API. Here is an article on how you can generate QR Codes in bulk with Google Chart API.
Bluetooth Advertising Near the Billboard
Bluetooth Adverts are the newest trend in mobile marketing. If your billboard is in convenient location, then you can send more interactive information and coupons to your billboard Bluetooth users. You can easily transmit richer content to your viewers. Moreover you can also digitally track the Bluetooth downloads.
Email Tracking
Email is one of the most convenient ways of communication, even on mobile devices. Make sure you have a different email address on the billboard than the one you use in other media campaigns. This will allow you to verify the emails you get on the allocated address are coming from billboard advert. If you incentivize people sending emails to that address e.g. with coupon, then you can also trigger the behavior of the billboard audience to send emails to the custom address rather than other addresses or web contact forms.
Using Call Analytics
HostedNumbers.com, AdInsight.eu, and Mongoose Metrics have call tracking services that you can be monitored from Google Analytics. However, there are several other call tracking and analytics softwares that your can use. They generate a unique phone number (even toll-free) that you can use on the billboard. When someone calls, you can see how much traffic came from your billboard advertisement and then use Google Analyitcs to see how long they were on the call. Again, it is imperative that this phone number is not made available elsewhere. There will always be a risk that word of mouth marketing will ruin your direct analytics. This information being shared is beyond your control.
Using Coupons
Coupons are one of the best ways to track where a customer has come from. You can mention an easily readable coupon code for all (e.g. gimme20%less) or generate a custom coupon code from any specific URL mentioned on the billboard. The URL can be a purchased domain, a landing page on your site, or a easily readable shortened link. This enables you to distinguish between regular web traffic and traffic from your billboard. Numerous softwares and online services will allow you to easily generate custom coupons through the URL. If you are sending the billboard reader to a URL with a custom coupon, it is recommended to have them visit a custom landing that is blocked from search engines. Once people use their coupons, you are able to retreive information on traffic sources using the database. It is imperative that you make sure that the coupon codes can be tracked. To get a true ROI on that particular segment of your campaign, ensure that it is not made available in other forms of media (e.g. search engine, word of mouth, etc).
© Asif Anwar of SEOPPCSMM.COM