When you see abnormally high direct traffic in Google Analytics or other web analytics tools, then there is not much you can do, since most direct traffic is only shown as a number of views. With search engine and referral traffic, it is pretty easy to find out what happened. But it becomes quite hard to understand what really happened behind direct traffic.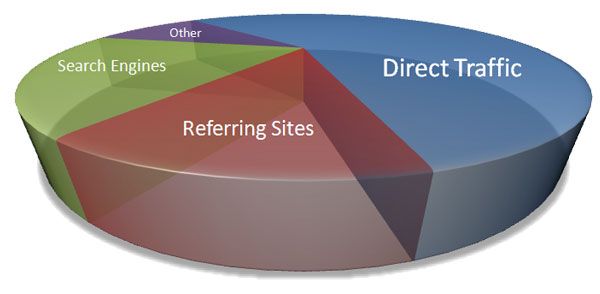 Referred visitors come through search engines and referring sites. And Web Analytics Solutions like: Statcounter, Google Analytics, Awstat, etc. can provide you good insights in understanding the behavior of your visitors as well as the performance of your online marketing campaigns. However, direct visitors may not be a strange phenomenon. It can also be the karma of your direct marketing effort, online branding, email marketing, and it may also result from returning visitors to your site. If you see any abnormal direct traffic then you should understand that the direct traffic is coming as a result of:
Email Links,
Bookmarks,
Offline pages loading web analytics script or
People typing your site's address in the browser, etc.