So, you have a dream company you want to work in? You are constantly looking for people to connect with from your dream company. But, I hear a lot of people complaining that "I don't have references to get a job there". Well, if it was 5 years ago, that would be a fate you had to accept. But, at the age of Social Media, there is no reason in admitting it. So, if you don't have any references or don't know who you can connect to, then it is your fault.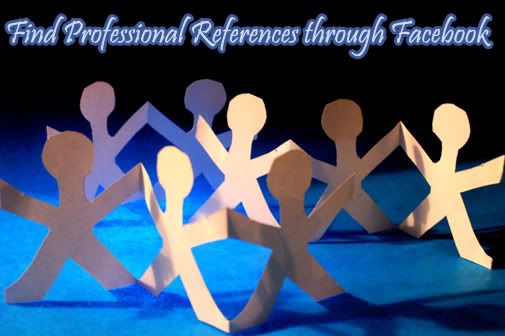 You really can use social media like Facebook find professionals references for:
Job or career,
Business opportunity,
Joint venture opportunity,
B2B Networking,
B2B Lead Sourcing, etc.
Last time, I gave the idea (that I am also going to give you) to someone, he found that his sister-in-law (bother's wife) had her brother-in-law (sister's husband) working in the company he was seeking references for.
You are probably wondering how this is possible. To tickle your brain, here are some ideas:
You probably saw the "Find Friends" feature where Facebook suggests you to add more people that might be your friend
On each un-connected Facebook user's profile you can see how much mutual friends you have
Each mutual friend has some kind of a relation with that specific user
You know that Facebook also suggest you to add colleagues working in same company
Now, what would happen if you could find people by company and also could see their mutual friends?